Welcome to King Tree Experts, Inc.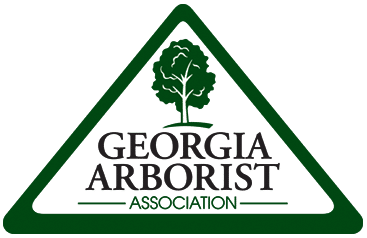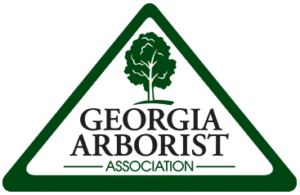 Dangerous trees, storm damaged, or hazardous, no job is too big or too small for the tree experts at King Tree Experts, Inc. With over 30 years in the tree removal industry, you can rest assured that when you contact us for your tree needs, we'll be there, do the job right and provide you with the services you need when you need them!
As professionals, you can rely on us 100% of the time. Whether you're a homeowner, business owner, or contractor, we can assist you with every aspect of your tree service needs. We are licensed and insured for your protection. Over the years, King Tree Experts, Inc. has become a leader in the industry, developing a reputation that has preceded us since 1970. It is our commitment to our customers that has allowed us to maintain that reputation because at King Tree Experts, Inc. one unhappy customer is not acceptable. Contact the Tree Experts at 404-289-6770 to schedule an estimate.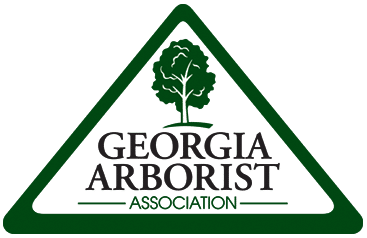 Our Tree Services
Our team at King Tree Experts has years of experience providing tree services to homeowners in the metro Atlanta area and the surrounding cities. We offer a wide variety of tree care and tree removal services including tree removal, tree trimming, stump removal, emergency storm damage removal, and many more. Our experts aim to provide homeowners with the knowledge they need to provide proper care and maintenance for their trees. Take a look below at our most common services to learn how our experts can help you.
Professional Tree Removal
In our experience, there are many ways to remove a tree from your property. However, our team at King tree experts ensures that a more professional and economically friendly approach to tree removal is taken. Our team focuses on the safe removal of trees to protect your home & property. We have a team of reliable arborists with all of the latest tools and techniques for the disposal of any trees that may pose a threat to the safety of your home or property. After a tree is removed, our team ensures that the clean-up process is thorough and complete, removing all sticks, branches, twigs, and leaves.
Our team at King Tree Experts will deliver woodchips to your property for free. Visit our wood chip order form to fill out a request for wood chips to be delivered to your property.
Proper Tree Care & Health
Often when our team is called for tree removal or tree trimming services, the problem is caused by poor tree health. Our services promote healthy tree growth, our team asses the infected limbs, trunks, or leaves to identify particular diseases or rotting that may spread through the tree or sometimes to other trees in the area. Our team then can determine the best solution to either save the tree or protect your property by removing the tree. If our team determines that the tree needs to be trimmed or completely removed to protect other trees we consult our customers on the best course of action before proceeding. If you are looking to protect your property and the trees on your property, then don't hesitate to call or fill out our online contact form to schedule a tree assessment with one of our experts.
Protecting Your Property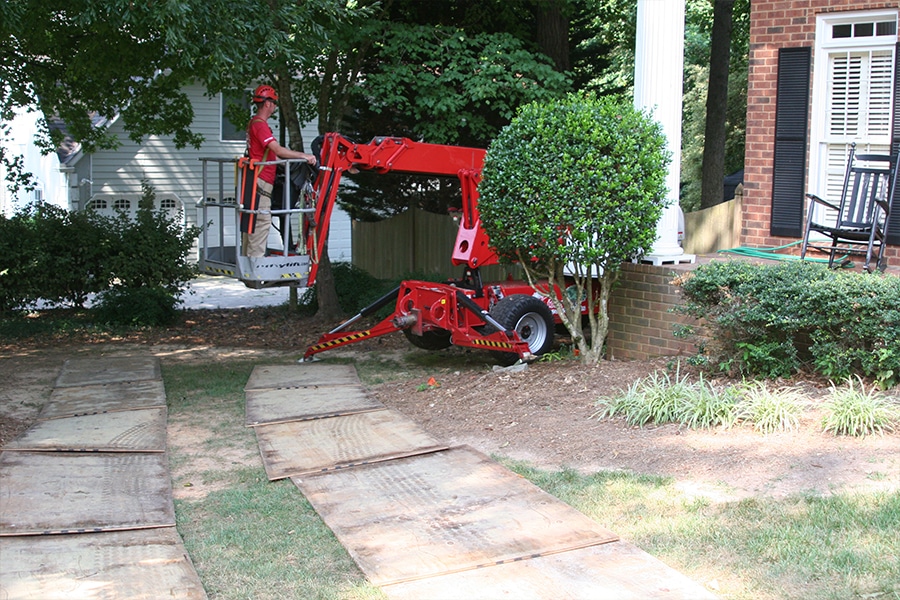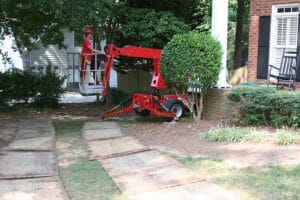 Tree services are not just about providing tree removal and tree trimming services. Our team at King Tree Experts takes pride in ensuring that no damage comes to any property that we service. From protecting the yard with plywood sheets and using long reach lifts to cleaning up each and every branch we remove or tree we take down, our team will leave your property looking like new.
Our equipment at King tree experts is turf friendly and we take every step necessary to protect your property from harm. If a job requires us to bring heavy equipment onto your property, you can trust that our team will leave your property unharmed and clean. Trust our experts today to not only protect your property from falling trees and other potential hazards, but also to keep your property looking fresh and new.
Awesome service and true professionals from start to finish! The price was lower than any estimate received! The company is also licensed and bonded. I truly recommend this company over the others I …
We had a giant dead tree (maybe 60 feet high) with lots of limbs. It was about 4 feet from our fence. The crew came out and took the tree down without a scratch to the fence. It was amazing to …
I hired these guys to remove a huge 30″ diameter pine tree that had been struck by lightening. When their bid came in so much lower than any of the other outfits I got bids from, I was a little …
Our team at King Tree Expets is proud to provide our tree services to home and property owners in Atlanta, Brookhaven, College Park, Decatur, East Point, Fayetteville, Hapeville, Jonesboro, Lake City, Palmetto, Peachtree City, Riverdale, Stone Mountain, Tucker, Union City, and the surrounding areas. Take a look at our service area map to see if we can help you by providing you with our expert tree services. Additionally you can click the button below to look at our service area page and a full list of cities we serve.